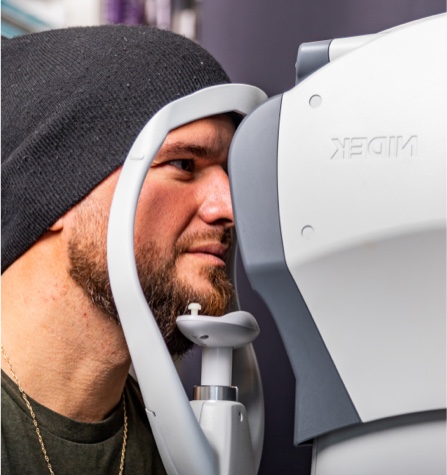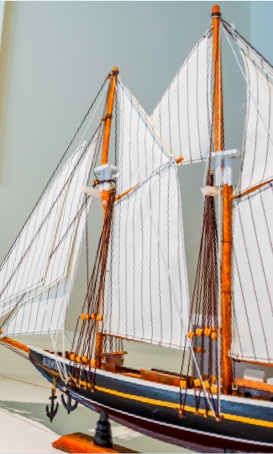 Preventive Eye Care for Strong, Healthy Eyes
Did you know that eye exams check for more than just your glasses prescription? While we will check your refraction to determine your need for glasses, eye exams do so much more than that.
Routine eye exams are an essential part of preventive health care. In some cases, a comprehensive eye exam can also uncover other health concerns seemingly unrelated to your eyes, like diabetes or high blood pressure.
Ultimately, our goal is to prevent or detect ocular diseases and eye conditions that cause vision loss and blindness. Vision is the most important sense we use to navigate the world, and as such, vision loss can severely impact our quality of life.
When was your last eye exam? Protect your eye health and book your appointment today.
Why Are Eye Exams So Important?
Many eye diseases, like glaucoma or diabetic retinopathy, develop with no early symptoms, causing irreversible damage to your eyes and vision before you even know there's a problem. Undergoing regular eye exams can help prevent, slow, and manage these conditions.
Although some patients are at higher risk for developing eye diseases, everyone should undergo routine exams regardless of their age, health, and eyesight. At Bronte Village Eye Care, we follow the Canadian Association of Optometrists (CAO) recommended exam schedule:
Adults 20 to 39 should undergo an eye examination every 2 to 3 years.
Adults 40 to 64 years should undergo an eye examination every 2 years.
Adults 65 years or older should undergo an eye examination annually.
Every situation is unique, however, so if we find that you need more or less frequent exams, we'll let you know.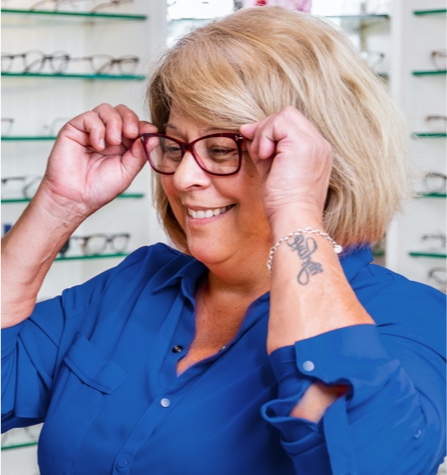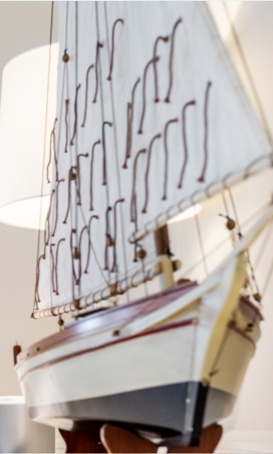 What to Expect from a Comprehensive Eye Exam
Every comprehensive eye exam at Bronte Village Eye Care includes:
A thorough review and discussion of your current and past visual problems, health, current medications, work environment, hobbies, and family history.
A visual acuity test to check your ability to see at varying distances.
A binocular vision and motility test to determine how your eyes work together, and their alignment and range of motion. We'll also test your depth perception and eye focusing ability.
A pupil reflex test to see how your eyes react to light.
A refraction test to determine your current need for prescription lenses.
A tonometry test to check the internal pressure of your eye. This is an important tool that checks for glaucoma.
An anterior segment health exam using a slit lamp to evaluate your eyelids, lashes, cornea, and ocular lens. This test is essential for detecting dry eyes, corneal degeneration, blepharitis, and cataracts.
A posterior segment health exam to evaluate your retina, optic nerve head, macula, and blood vessels at the back of the eye. This exam is crucial in detecting problems with the retina, macular degeneration, glaucoma, and diabetic retinopathy. It involves taking high-definition images of the back of the eye.
Keep Your Eyes Happy, Healthy, & Strong
The first step to life-long healthy eyes and strong vision is having a routine eye exam. Please call us at Bronte Village Eye Care for your next eye exam. We're looking forward to seeing you!

Where to Find Us
You can find our clinic right on Marine Drive, just one block from the Bronte Harbour. We're close to shopping and other amenities, and parking is ample. Come see us soon!

Our Address
2425 Marine Drive
Oakville
,
ON
L6L 1C6